This site is listed in the British Towns and Villages Encyclopaedia of Great Britain and we can be found in the entry for Carrick Castle
ClickHolidayCottages.co.uk – Holiday Cottages at the click of a mouse
Trossachs.co.uk – Villages in and around The Trossachs
Destination-LochLomond.co.uk – Villages, Towns & Cities in and around the Loch Lomond and Trossachs National Park.
Hotels & Accommodation Directory – List of UK hotels and accommodation.
Free business directory
e-Self Catering Directory -The e-Self Catering Directory offers information and contact details for hundreds of self catering properties across the UK and further afield.
If you are looking for a holiday home rental somewhere in England, Ireland, Scotland, Wales, The Channel Islands or The Isle of Man, try www.HolidayHomeRental.co.uk, a partner provider of self-catering holiday homes throughout the United Kingdom. The site contains over 10,000 self-catering vacation properties which are available direct from the owners and managers.
Owners Direct apartment rentals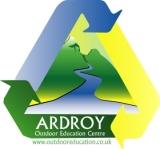 Vaargo holiday homes in Scotland
Central London Office Space.  A free service that helps companies find suitable business accommodation.
Explore Outdoors – Guided walking Holidays
Explore Outdoors provide guided walking holidays along long distance trails. We offer you the luxury of having your accommodation arranged for you, your bags moved, walking in a group with a qualified guide and a support car at all times, you can skip parts of the trail if you get too tired, get driven to your accommodation and transferred back to the start after the walk.
Find us in the Self Catering Directory